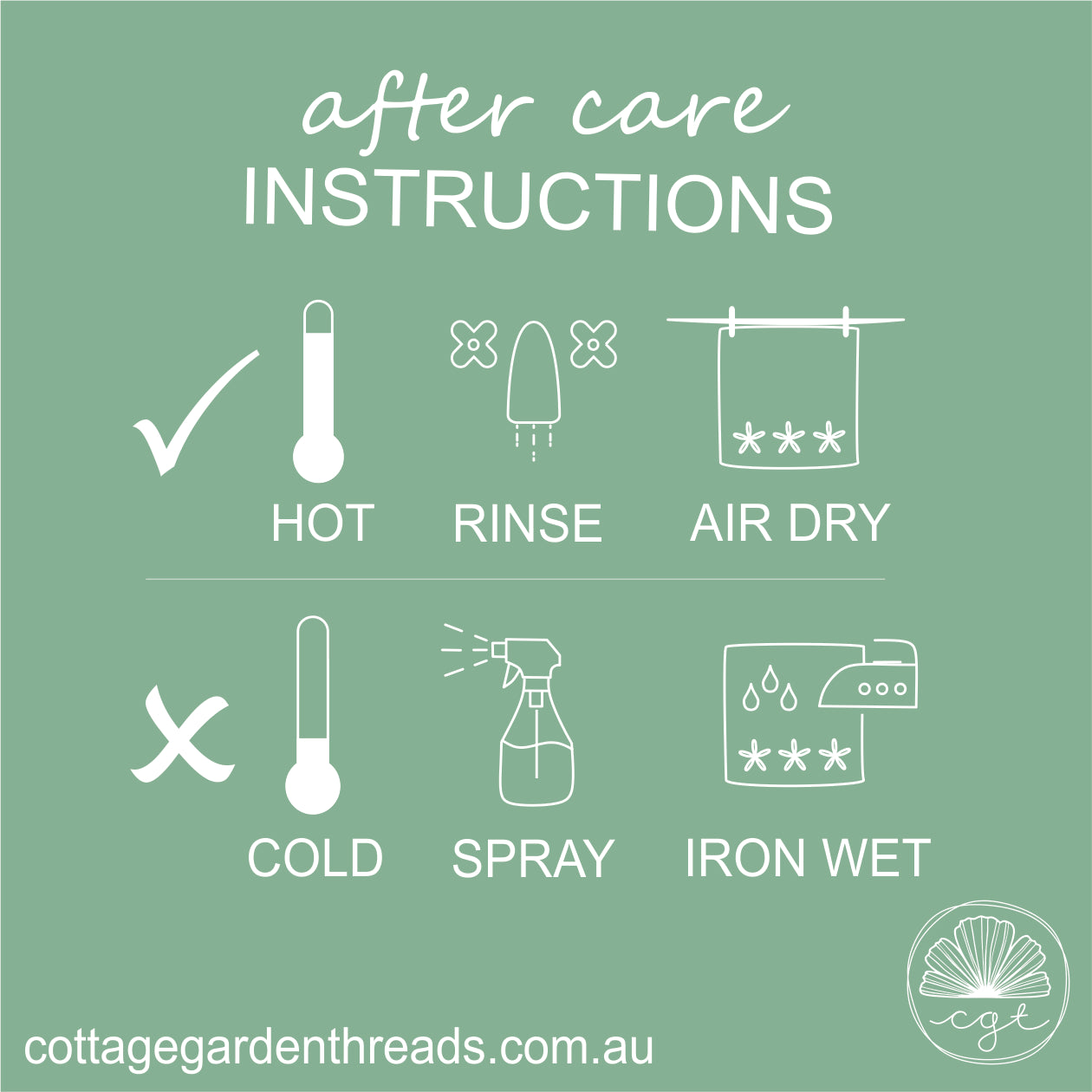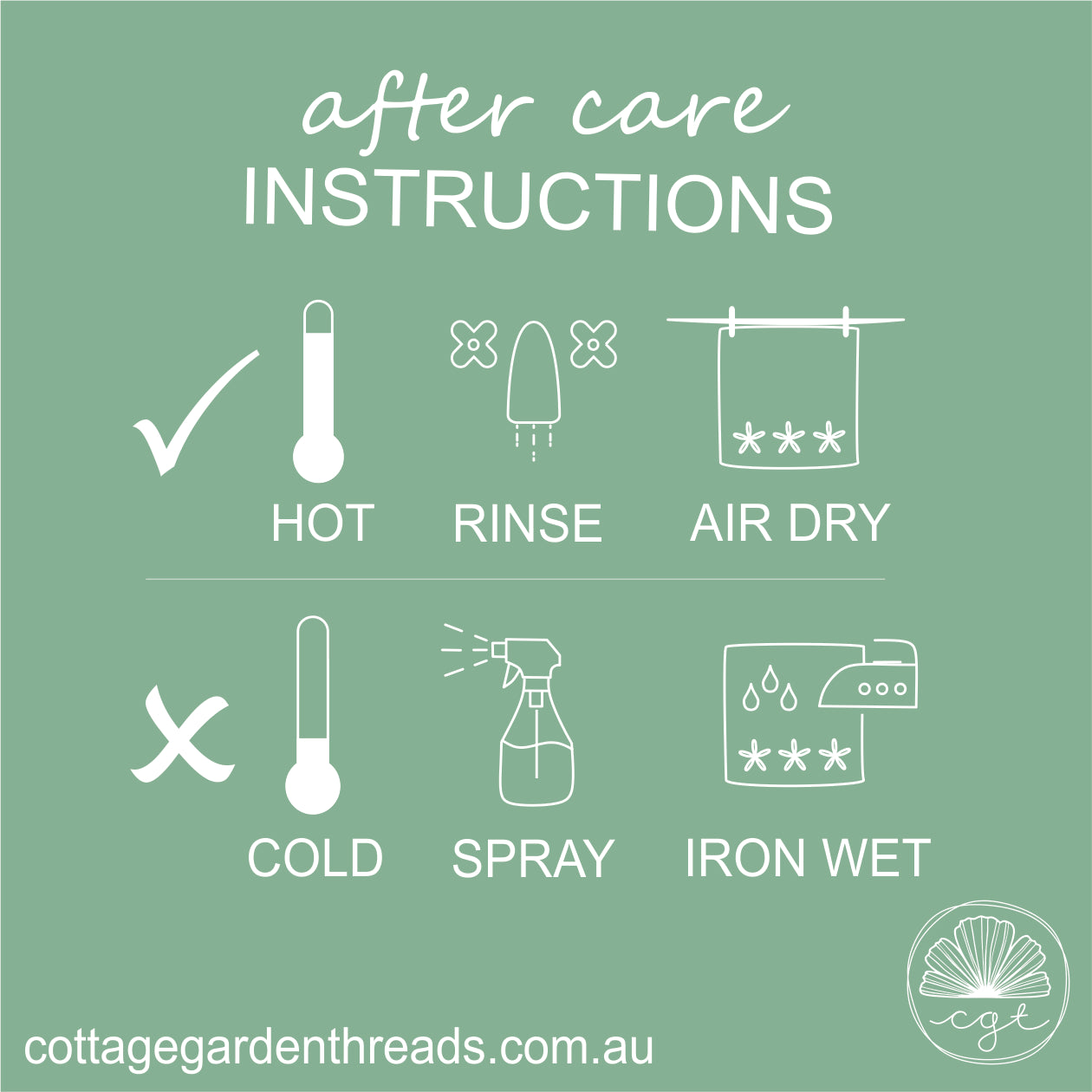 1. If using water soluble marker, wash whole work to remove, do not spray or dab with water.
2. Wash work in hot water with mild soap (as hot as your hands can handle).
3. Rinse well in hot water.
4. Roll up in a towel and squeeze out as much excess water as you can.
5. Air dry before pressing. Do not press when wet.
Cottage Garden Threads are certified colour and light fast by R.M.I.T university. As with any textile product ie: garment, fabric, soft furnishing, there are steps you must take to ensure threads will do as promised. You wouldn't throw a garment in the wash without first checking the care label. Our 'care label' for washing completed stitcheries using Cottage Garden Threads is printed on the back of each thread. These were not printed on an earlier version of the packaging so here they are in case your thread does not have
them.
After the curing process, any dye left on the threads is 'non active'. Next, thorough rinsing processes rinse away any non active dye that hasn't been taken in by the threads. If any of this non active dye is not rinsed out during the rinsing process, it will be rinsed away when using hot water. When cold water is used to wash and rinse, or the stitchery is left very wet, any non active colour can be wicked into the background fabric and settle. This is the case most of the time when a blue wash out pen has been used and then sprayed to erase.
It is understandable that people assume the background fabric has been dyed and are too scared to wash it again thinking it will make it worse. This is not the case. All it needs is a good rinse straight away in hot water according to the instructions and the background fabric will release any colour that has settled. This process can be helped by gentle agitation of the fabric using a toothbrush. So the most important thing is not to use cold water and re-wash according to the instructions if you notice a shadow of colour settling in to the back ground fabric.
Happy Stitching!