Nestled in the quiet hills of country Victoria, Australia, Mother-Daughter duo Pam and Katie along with their passionate team of local women, design, create and produce these unique, hand dyed products one-by-one. Each piece leaves having been handled with care so that you too, can love the colour and feel the difference.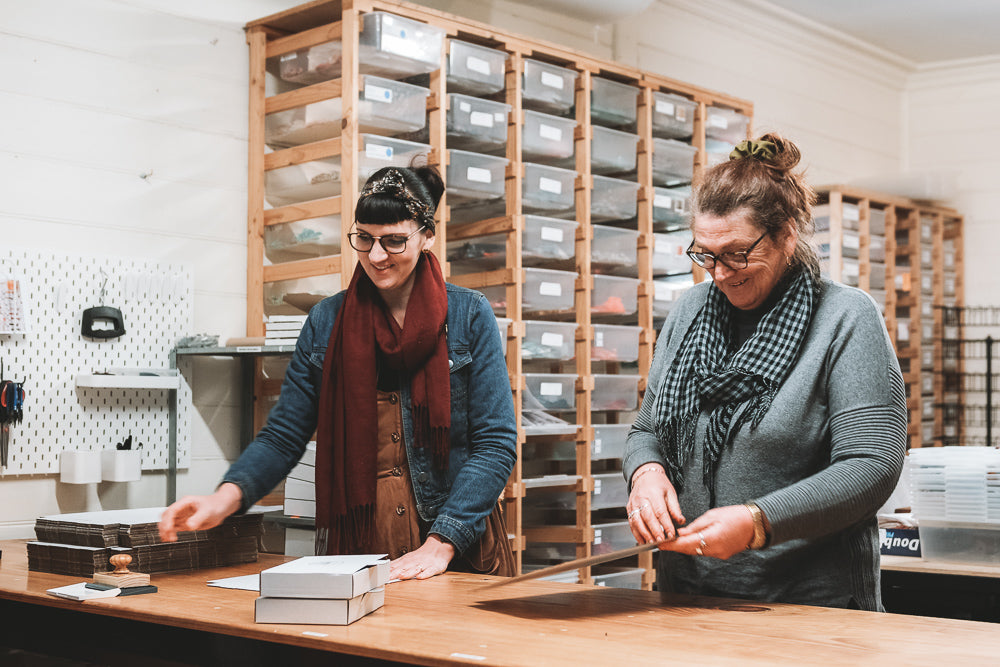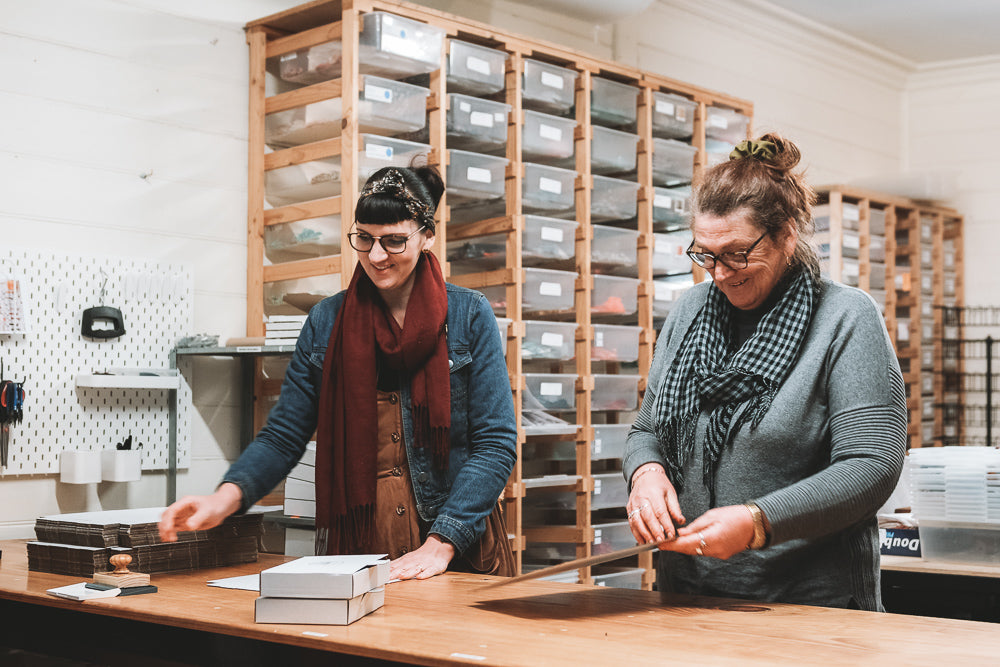 The Kitchen sink...
Cottage Garden Threads began as a favour between friends - in a kitchen. The favour which would mark the conception of Cottage Garden Threads came from embroiderer Brenda Ryan. 
Brenda loved using variegated thread in her illustrative style of traditional embroidery but had trouble finding a reliable source in Australia. The brand she used was from overseas and the supply was erratic, the dye lots differed greatly, and the colours bled. Brenda saw an opportunity!
Pam with a lifelong love affair with needlework, at her kitchen sink created the first 35 Cottage Garden Threads and within her a spark was ignited. Not long after, Brenda encouraged Pam to display CGT threads on her stand at the AQM – Australian Quilt Market. The orders flooded in and those very first customers are still loyal customers today. 
About 6 months in, Katie with a passionate love for stitching joined Pam bringing a new set of skills and ideas to CGT. The CGT team develops and grows with each passing year, confidently delivering an Australian thread that is hand dyed and handled with care.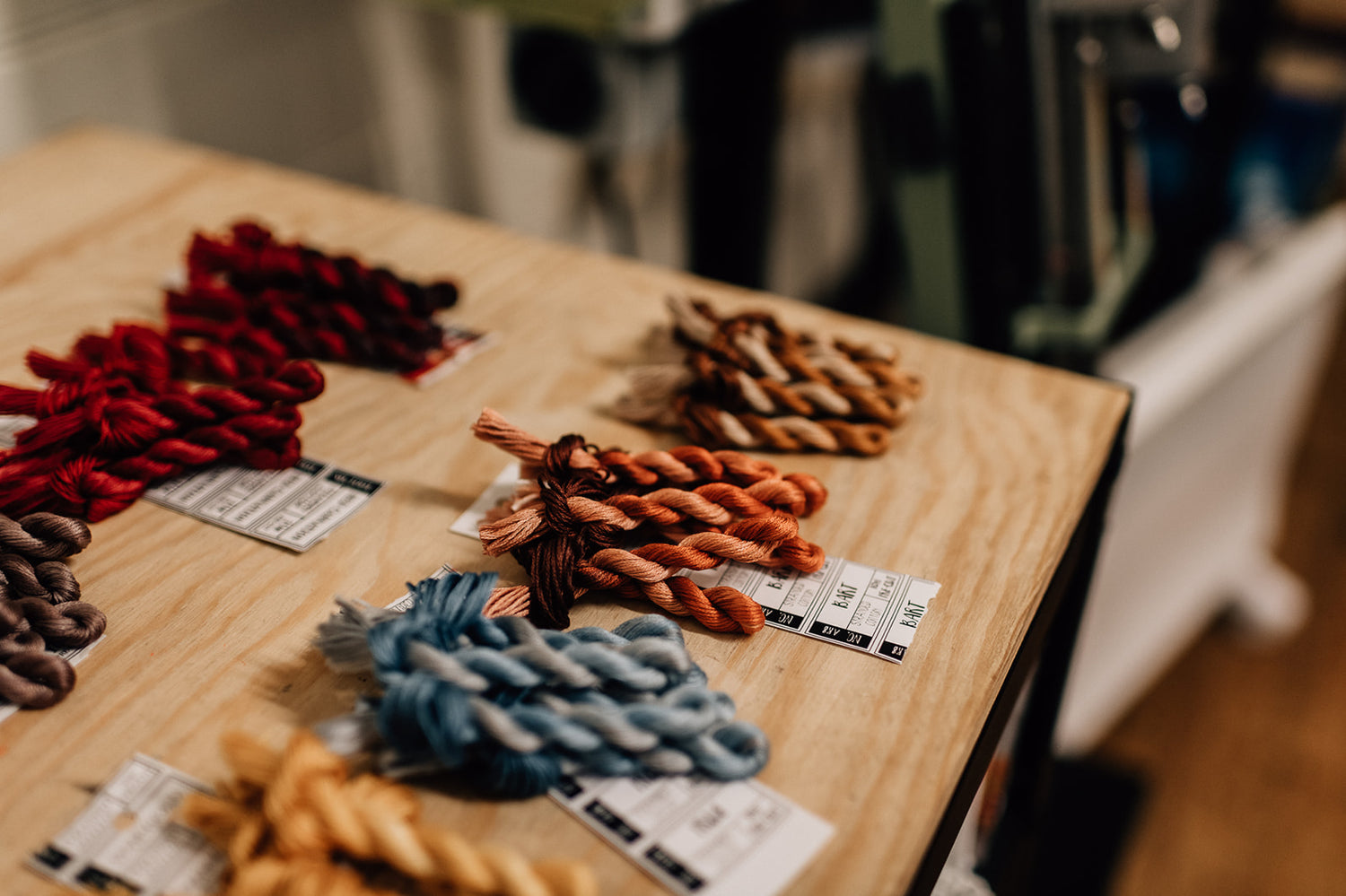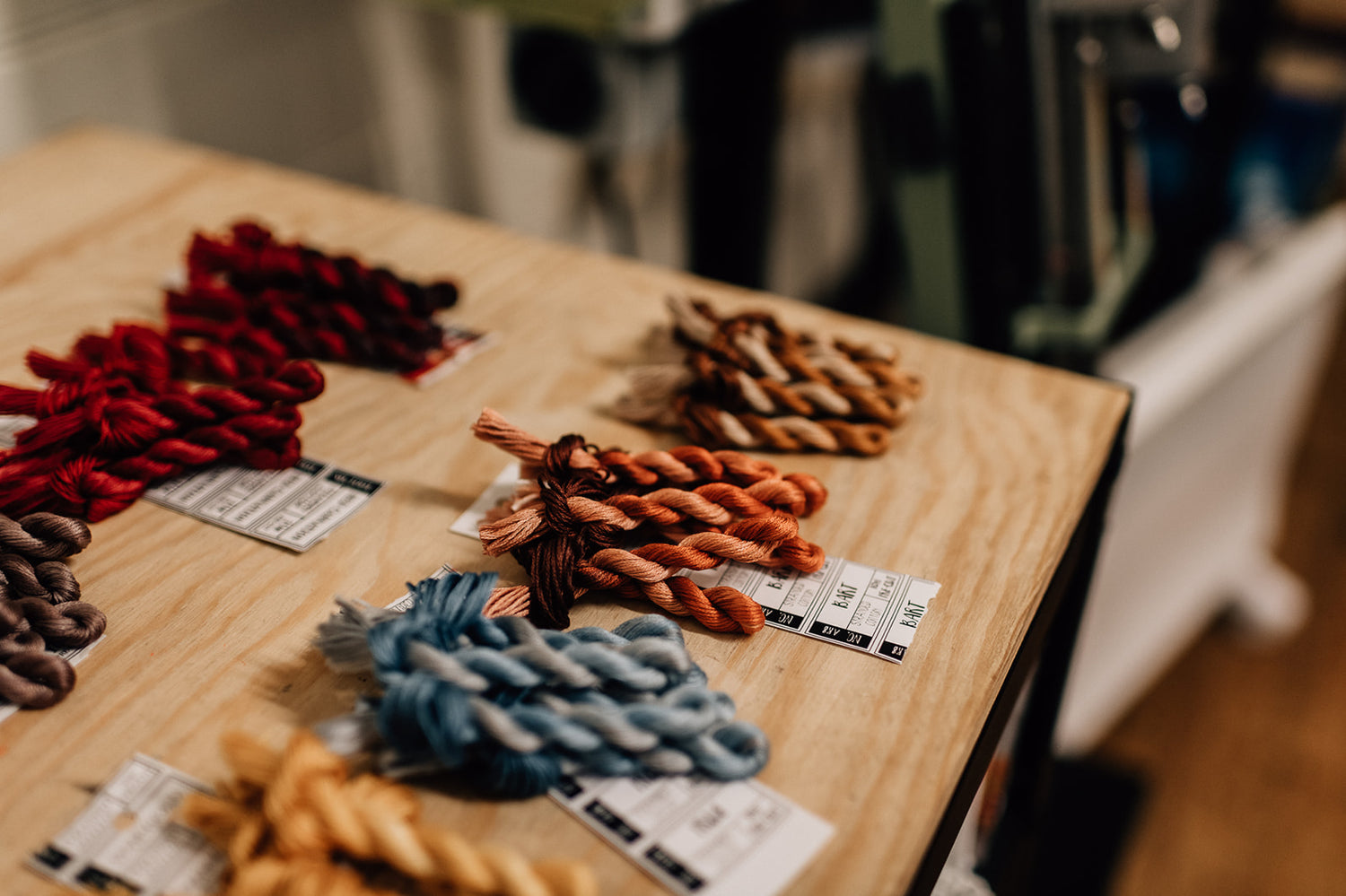 Our Threads...
Our unique variegated threads are exciting, vibrant, and fun to stitch. Our embroidery thread can be used for slow stitching, surface embroidery, counted embroidery and needlepoint techniques.
Using the finest quality long staple mercerized base thread, CGT provides a high sheen thread with a low knotting rate in addition to being Australian Textile Industry certified light and colour fast, making CGT the ultimate choice for you.
CGT Threads are designed with the same colour at either end of the pre-cut lengths for continuity of the subtle colour blend only achievable with hand dying. The short colour lengths within each skein of thread ensure a lovely effect when stitching even small details which is lost when stitching with machine produced variegated thread due to the limitation of colour length changes and the absence of hand manipulation of dyes during machine dying process resulting in abrupt colour changes as opposed to the subtle blends of hand dyed threads.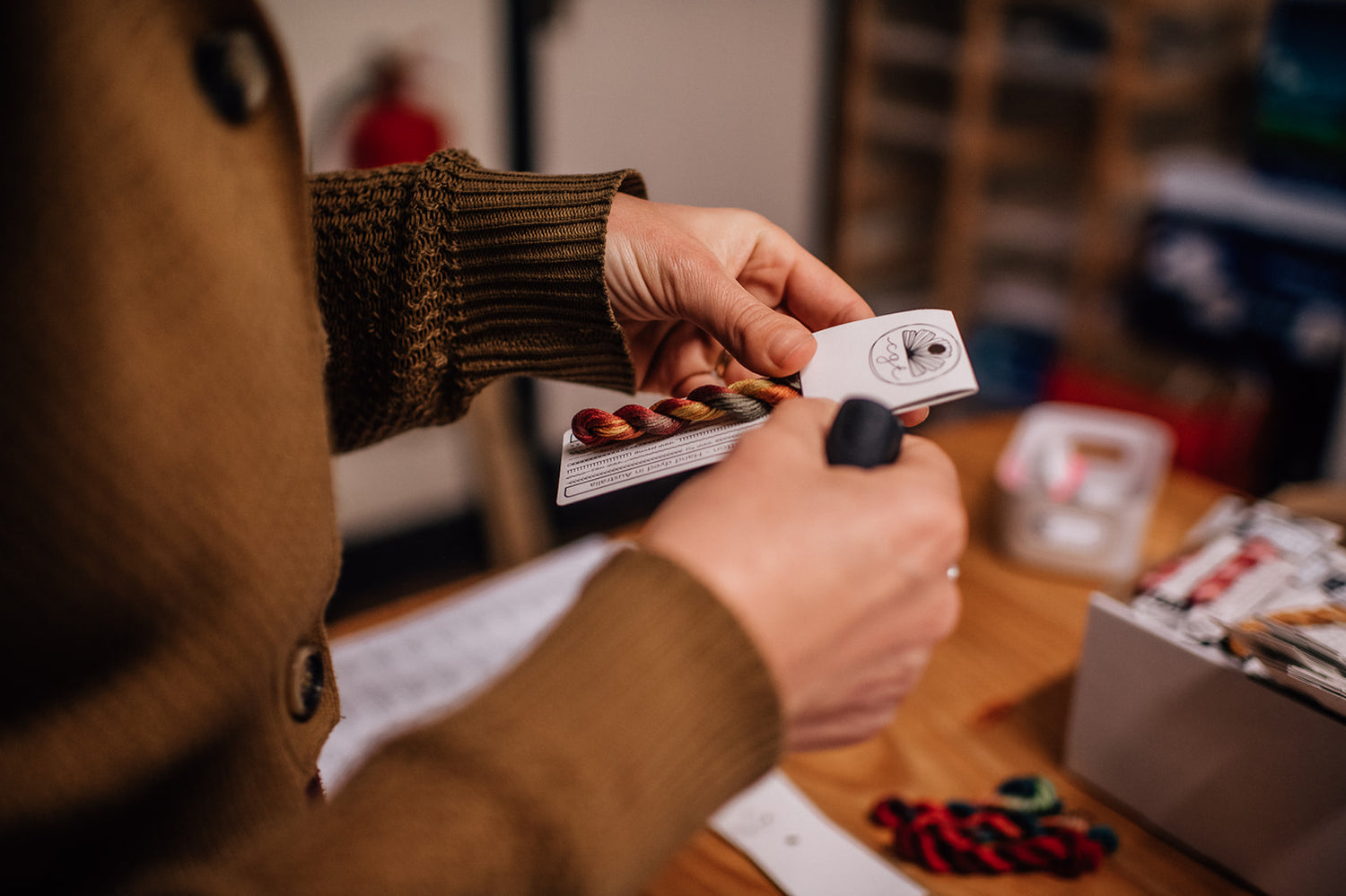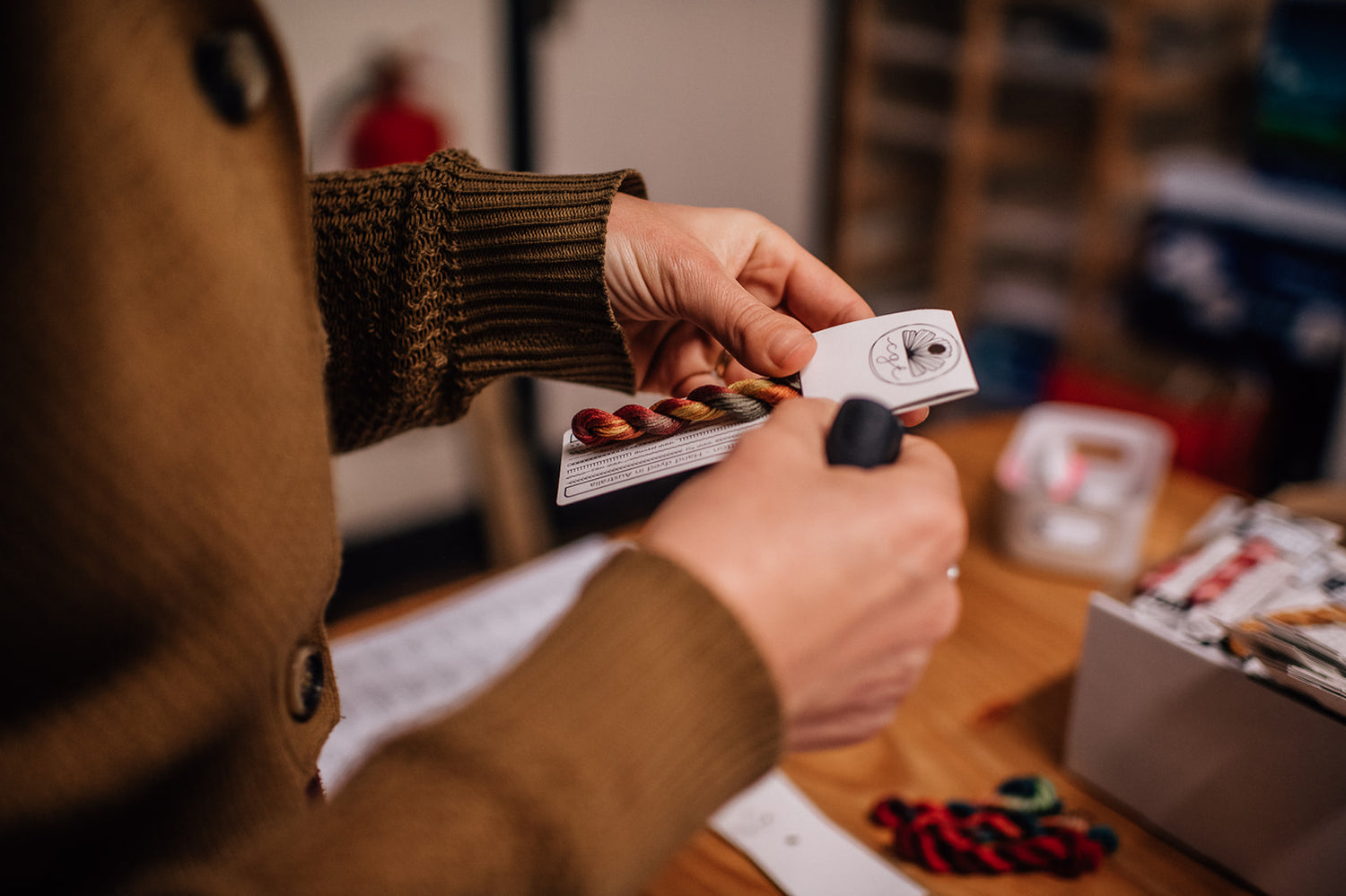 Kinder packaging...
At Cottage Garden Threads, we know how important it is to look after our planet the best we possibly can so we may continue to be inspired by the colours of nature every day.
That's why we use a beautiful eco-friendly card stock and as an added benefit, the matte white is the ideal backdrop to show each threads true colours.
Each and every Cottage Garden Thread is 100% waste free. With no glossy printing, the packaging and staples can be recycled or separated to compost and in turn nurture your garden. We love supporting our planet by using 100% recycled card that is created with certified responsible environment management systems.
Our KINDER PACKAGING has all the important information you need such as thread name, number and weight as well as care instructions and our own little story. It still keeps your thread tidy and ready to use. Just by pulling on the left hand side of the skein, gently encouraging the skein to untwist and pulling out one length of 6 strands or 1 strand at a time. 
Accreditations: Acid Free, ISO14001EMS, ISO9706 Longlife, Process Chlorine Free, Recycled.